Countdown for the 2nd tour stop of the 9th Zillertal VÄLLEY RÄLLEY on January 15th and 16th at Zillertal Arena in Zell am Ziller
Last updated on 10.01.2022
This upcoming weekend, the 2nd Zillertal VÄLLEY RÄLLEY tour stop hosted by Blue Tomato and Ride Snowboards will go down at the Actionpark Kreuzwiese in the ski resort of Zillertal Arena, Zell am Ziller. By sticking to the 2G (vaccinated or recovered) rules and under strict safety precautions, the second competion of Zillertal´s most popular Snowboard Amateur Series will be hosted over two days. An online registration is obligatory and can be done at www.valleyralley.at. Due to the governmental restrictions, spots are limited and the registration will close when it´s complete. So you´d better hurry up now!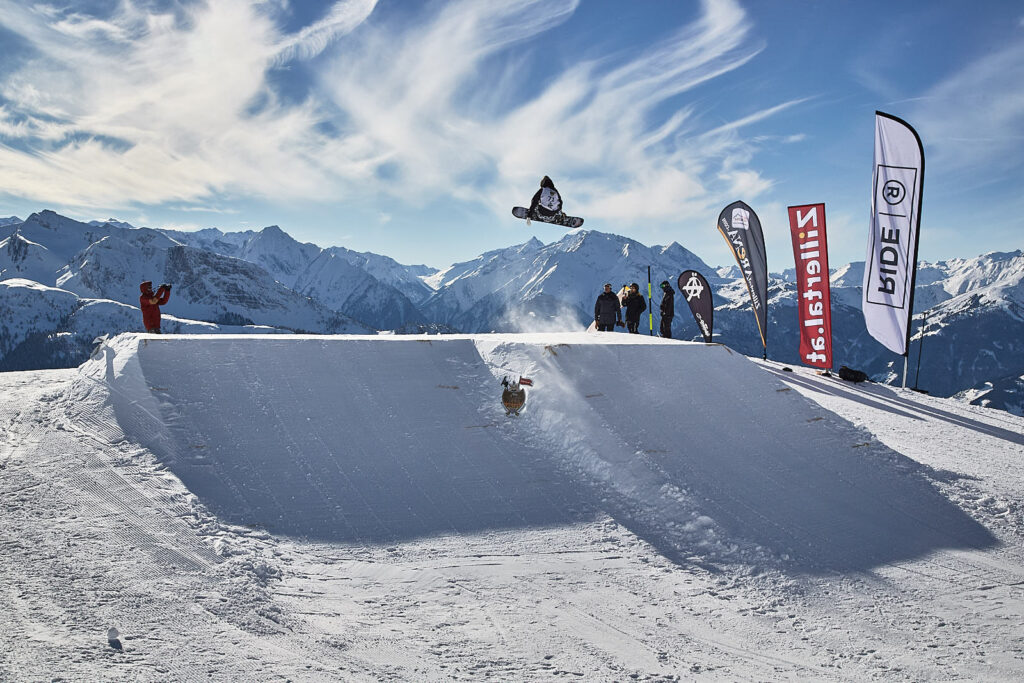 The Uniqueparks.com team around park designer Manfred Brandacher once again did a great job and conjured up a nice setup into the Actionpark Kreuzwiese at the resort of Zillertal Arena. The park is already open for your practice and all motivated shred heads can join the Ästhetiker´s weekly freebie shredschool freestyle coachings.
This upcoming weekend, the 2nd Zillertal VÄLLEY RÄLLEY tour stop 2021/2022 will be going down at Actionpark Kreuzwiese. All guests, who are using the cable car and all VÄLLEY RÄLLEY participants have to stick to the 2G rules, which means that they need to be vaccinated or recovered and show their documents at the registration. FFP-2 Masks have to be applied indoors and outdoors when a safety distance of 2 metres cannot be maintained. All resort guests will have the opportunity to to demo/test the latest Ride Snowboards and bindings at the test booth right at the park base of Actionpark all weekend long. The slopestyle contest will take place on both days: Saturday and Sunday. All podium winners can look forward to loads of medals, prizes and prize money as a reward for their great performances and the best trick of the day will be honored with a special prize from Horsefeathers.
With the second out of four results, the hunt for valuable Zillertal VÄLLEY RÄLLEY overall ranking points comes to a head in the Zillertal Arena. The overall winners will finally be crowned new Royal Zillertal VÄLLEY RÄLLEY family 2022 at the last tour stop in Hintertux. Riders participating in the tour will also be collecting points on the International World Snowboard Point List (WSPL) and the tour stop is officially counting as an ASA (Austrian Snowboard Association) Austriacup. On top of all this, rookies are collecting points in the World Rookie Ranking. More info about the international points system can be looked up at http://www.powdern.com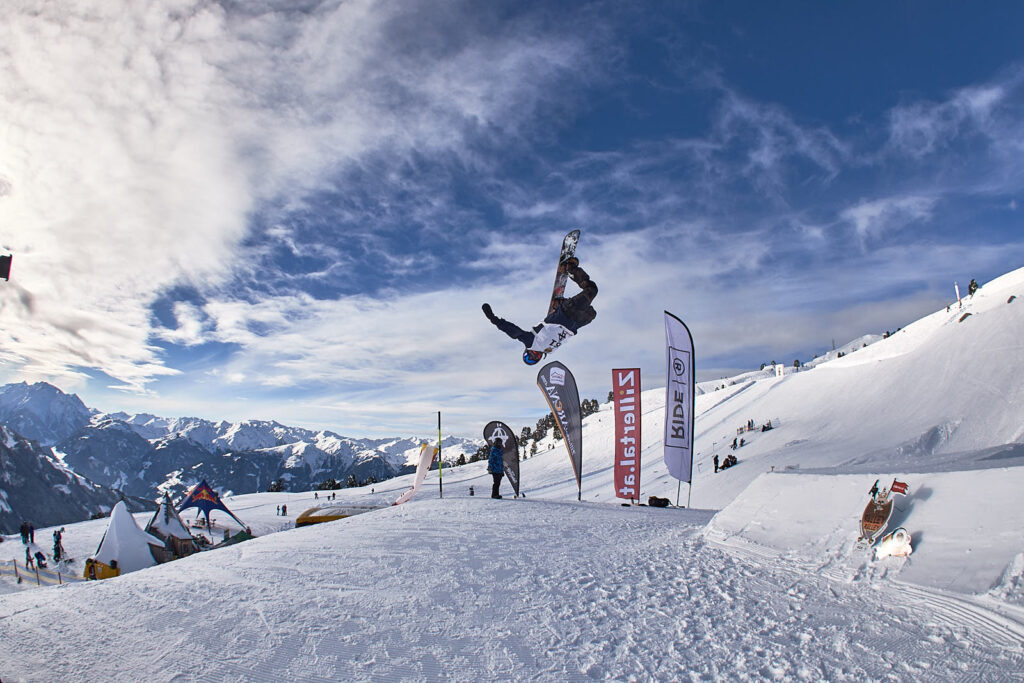 The partners of the second Zillertal VÄLLEY RÄLLEY tour stop are:
Zillertal Tourism GmbH, the ski resort and tourism association of Zillertal Arena, Uniqueparks.com, Blue Tomato, Ride Snowboards, Red Bull, Horsefeathers, Dana Beanies, World Snowboard Federation (WSF), Austrian Snowboard Federation (ASA), World Rookie Tour (WRT)
Still looking for accommodation?
Check out www.zillertalarena.com and www.zillertal.at to find a nice place to stay, when you can show your 2G documents.
All info, updates, age groups and registration are available at www.valleyralley.at or www.zillertal.at/valleyralley