Crankworx Innsbruck 2022
Last updated on 21.03.2022
15th – 19th June 2022, Bikepark Innsbruck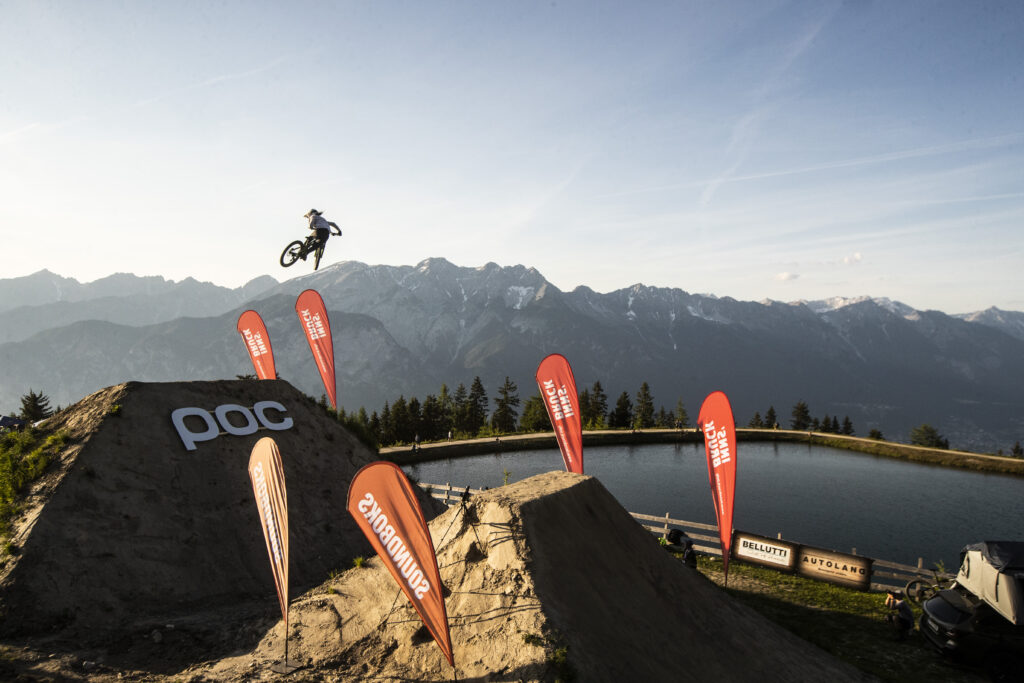 Bike fans get ready! Crankworx returns to Innsbruck for the sixth year and you can finally be part of it again this June. The international top stars of the Mountainbiking, pro racers and downhill teams come to Tyrol and fight in seven disciplines and to kick off the season's battles, including the "King and Queen of Crankworx".
In addition to the breathtaking pro events, all fans young and old can once again take part in various side events, check out a Bike Expo with the latest bike-trends and enjoy riding the new trails of the Bikepark Innsbruck. For those who still haven't had enough of the mountain bike vibe, the after-parties in town are not to be missed.
Known as the "Super Bowl of freeride mountain biking", Crankworx began in Whistler, Canada, in 2004. The 2022 Crankworx World Tour travels to Rotorua, New Zealand, Innsbruck, Austria and culminates in its Canadian hometown of Whistler, BC.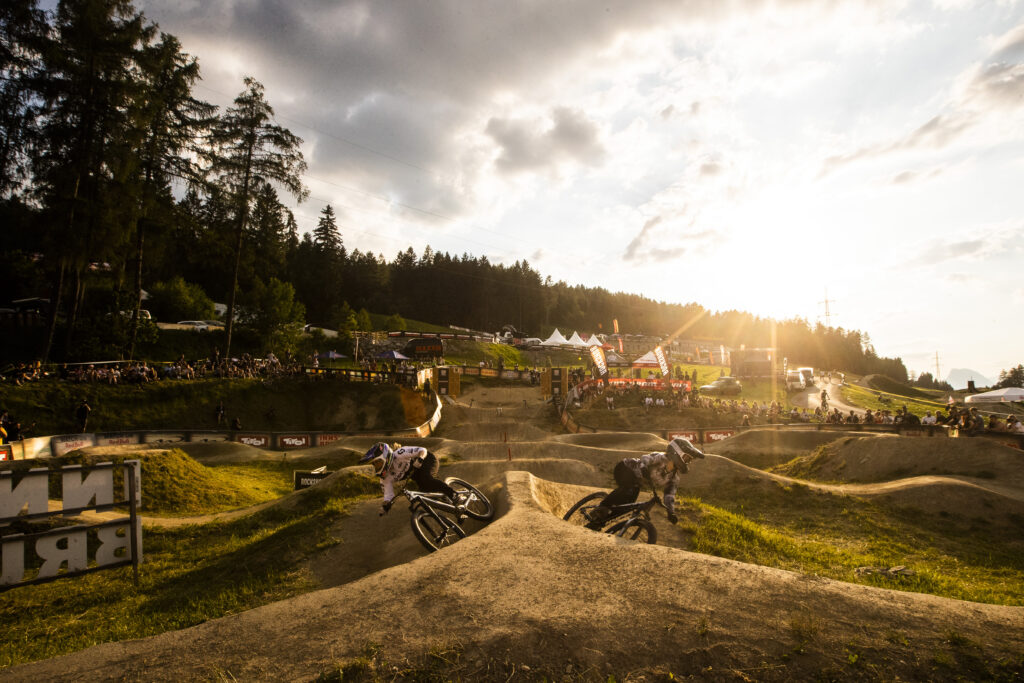 About Innsbruck Tourismus
Innsbruck Tourismus is the official destination management organisation for the Innsbruck region, encompassing the capital of Tyrol and over 40 localities in the surrounding area, from the Inntal valley to the Mieming Plateau via Kühtai and as far as the Sellraintal valley. With almost 3.5 million overnight stays and some four million day visitors each year (as of 2019), the Innsbruck region is one of Austria's largest tourism institutions – a unique symbiosis of pulsating urban space and fascinating Alpine world. The vibrant city atmosphere and sightseeing highlights are just a stone's throw from your next biking or hiking tour, your next ski adventure or winter walk. The Welcome Card, free for visitors, is the key to the region's boundless opportunities: public transport, usable at no cost, means that the area's numerous highlights can be enjoyed both sustainably and comfortably. Visitor enjoyment is the focus of the thoughts and actions of each of the organisation's 90 or so staff: they pass on their passion and enthusiasm for this alpine-urban space to guests, ensuring unforgettable holiday experiences for all in harmony with both people and nature. With a total of thirteen tourist information offices, Innsbruck Tourismus can stay close to visitors, be right in the action and keep a finger on the pulse of events – a true hub for the authentic stories and personal impressions of local characters that can be found on the popular blog and social media channels at #myinnsbruck.
Further links
Blog: www.innsbruck.info/blog
Facebook: www.facebook.com/Innsbruck
Instagram: www.instagram.com/innsbrucktourism
Twitter: twitter.com/InnsbruckTVB  
YouTube: https://www.youtube.com/user/InnsbruckTVB
Pinterest: www.pinterest.at/innsbrucktvb/_created