Fieberbrunn in the PillerseeTal focuses on spectacular nature experiences
Last updated on 23.12.2021
Instead of party and concert programmes, Fieberbrunn's winter highlights this special winter focus on spectacular nature experiences.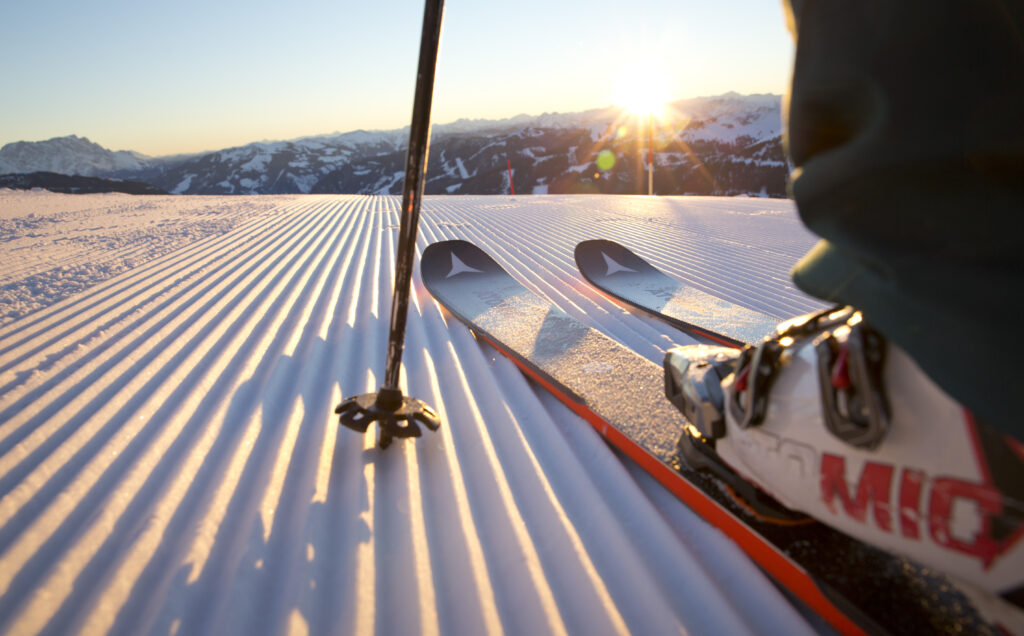 More than ever, people are currently longing for the feeling of freedom and the power of nature. With the new winter highlights, the municipality of Fieberbrunn, Bergbahnen Fieberbrunn and the PillerseeTal Tourism Association, in cooperation with the two Fieberbrunn ski schools and the local economy, want to satisfy this longing.
Be the first on the mountain
The Winter Highlights 2021/22 are essentially based on two pillars – the weekly fixed point of the nature-loving fifth edition of the Fieberbrunn Winter Highlights is the First Line Experience: every Wednesday, from 19 January 2022, the skiing fun at the Fieberbrunn cable cars starts at 7.30 am for an exclusive, small group of a maximum of 30 people. Accompanied by local guides, the first turns can be made on the untracked slopes. And while the actual skiing starts in the valley, the participants already enjoy a balanced breakfast at the Hochhörndler Hütte – with the first warming rays of sunshine and a unique view of the surrounding mountain scenery.
Freeride Elite in March and Freeride Week for Everyone
In addition to the weekly programme, the Freeride World Tour and the Freeride Junior Tour will also make a stop in Fieberbrunn as an event highlight from 15 to 20 March 2022: "Only a few sports represent the feeling of freedom like freeriding. Already in the past, Fieberbrunn was a pioneer and mastermind of this sport. That's why we are proud that the world's best freeriders will be our guests again this season," explains Toni Niederwieser, Managing Director of Bergbahnen Fieberbrunn.
In addition to the world's sporting elite, the municipality, Bergbahnen Fieberbrunn and the PillerseeTal Tourism Association are also focusing more than ever on powder fans with the joint Winter Highlights project. As part of the Freeride World Tour, there will also be a Freeride Week – with ski tests and lots of information and offers around the sport: "From beginners to advanced riders, there is something for everyone," explains Armin Kuen, Managing Director of the PillerseeTal Tourism Association. A strong partner for the Freeride Week has been found in TUI Blue.
Fieberbrunn's mayor Walter Astner adds: "The winter events have been specially designed to meet COVID19 requirements, and safety for visitors is paramount. Both locals and guests can look forward to great experiences in the snow with this special winter offer."
For those still looking for a suitable Christmas gift for adventurous friends and family: The First Line experiences are now available as vouchers at the Fieberbrunn cable car ticket offices or can be booked directly online. All information at www.fieberbrunn.com/firstline