Innsbruck – Frankfurt route to return with three flights a day
Last updated on 23.12.2021
Following a pandemic-related pause of several months, flights from Innsbruck to Frankfurt – one of the world's largest international aviation hubs – will recommence in early May 2022. This connection, which is of major importance for the local economy and tourism in Tyrol, will be back on the flight schedule at Innsbruck Airport from 2 May 2022 with three flights a day operated by the Lufthansa subsidiary Air Dolomiti.
"We are very pleased about the return of flights from Innsbruck to Frankfurt, one of the leading international aviation hubs," says Marco Pernetta, CEO of Innsbruck Airport. "With Air Dolomiti and its state-of-the-art Embraer jets we will be able in future to offer a high-quality connection on this important route."
There will be three daily flights from Innsbruck to Frankfurt and back, including early morning and late evening flights which are particularly important for business travellers flying from Innsbruck. Once in Frankfurt, travellers have access the huge Lufthansa network flying to destinations around the world. Flights between Innsbruck and Frankfurt can be booked from the middle of next week on the websites www.lufthansa.com and www.airdolomiti.de.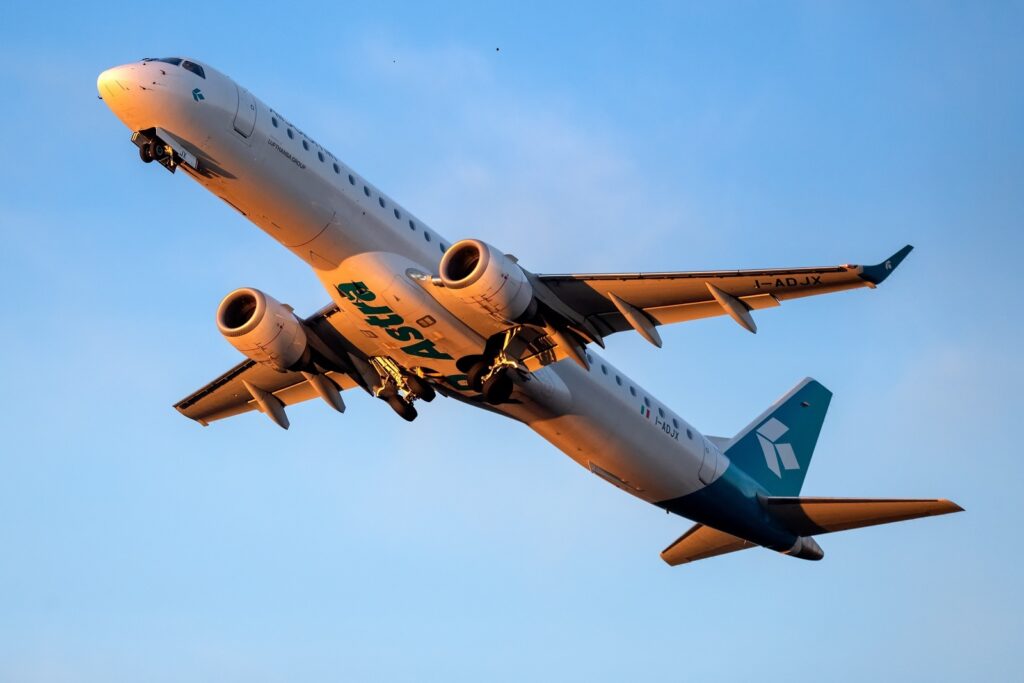 Positive response from Tyrolean regional government and Innsbruck city council
The Tyrolean regional government and Innsbruck city council are also very pleased about the return of this traditional route.
Regional Governor of Tyrol, Günther Platter: "The connection between Innsbruck and Frankfurt is of enormous importance both for Tyroleans wishing to fly on holiday or attending business meetings as well as for guests coming here to stay with us in Tyrol. I am therefore pleased that flights to and from Frankfurt will once again be part of Innsbruck Airport's flight schedule from May 2022."
Mayor of Innnsbruck, Georg Willi: "For a cosmopolitan city like Innsbruck, the flight connection to Frankfurt is particularly attractive. Both holiday guests and, of course, congress participants and business travellers will benefit from this link."
Paolo Sgaramella, Chief Commercial Officer at Air Dolomiti, emphasises the importance of the new flights between Austria and Germany: "We are very pleased with the trust placed in us by our parent company to operate the INN-FRA route. For us this is a clear signal towards things returning to normal in the air travel industry. The three daily flights to Lufthansa's main hub in Frankfurt connect Innsbruck and the province of Tyrol with the rest of the world."
About Air Dolomiti
Founded in 1991 and based in Verona, this Italian airline has been a 100% subsidiary of Lufthansa since 2003, primarily servicing the Frankfurt and Munich hubs on Lufthansa's behalf. Its fleet consists of 15 Embraer 195 jets with around 120 seats (depending on the exact seating configuration).
For more information on Air Dolomiti please visit www.airdolomiti.de.