Kitzbühel: A walk through the history
Last updated on 13.04.2022
The audio guide now also leads through the museum in English.
Since last summer, a practical and easy-to-use audio guide has been guiding visitors through the Museum Kitzbühel. From now on also in English.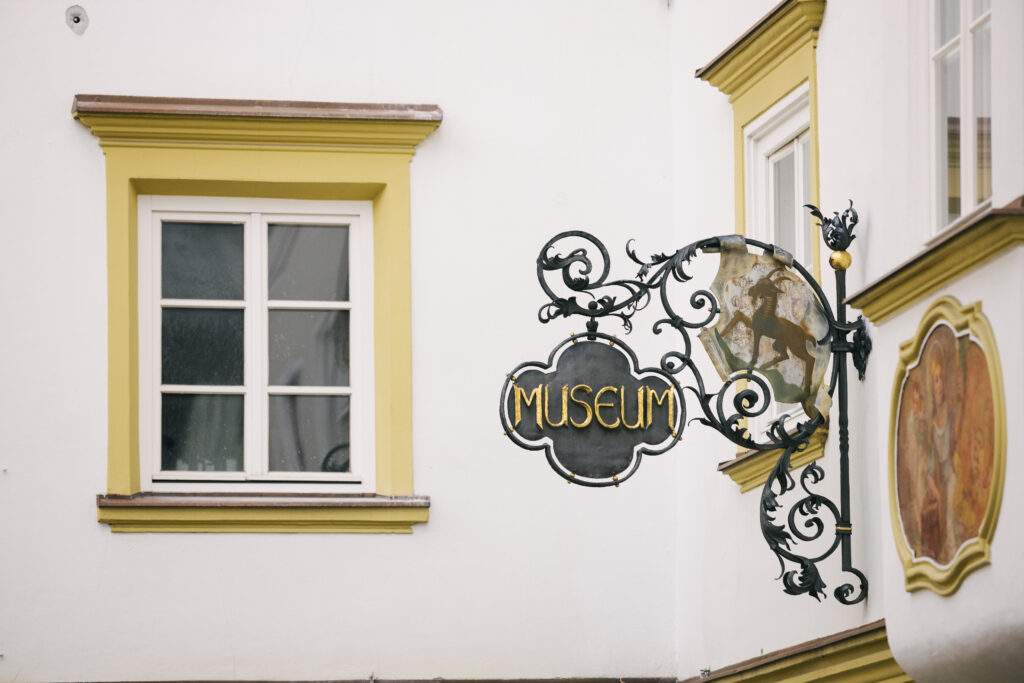 Anyone who would like to be guided spontaneously through the Museum Kitzbühel has been able to do so since the summer thanks to a free audio guide. In 33 chapters, it takes you through the areas of town history, winter sports and Alfongs Walde – and from now on, English is also available to our visitors in addition to German.
All you need is a smartphone and the Hearonymus app, which can be downloaded free of charge from the App Store and Google Play Store.
Seach for "Museum Kitzbühel" in the app and the voices of Wido Sieberer, museum director, Michael Berger-Walde, actor and grandson of Alfons Walde, Melanie Preston and Nevena Lukic will accompany you through all the exhibition areas and onto the spectacular roof terrace. Visitors simply listen to the background, stories and anecdotes via the smartphone speakers or the headphones they have brought along.
The Museum Kitzbühel
In the Hinterstadt of Kitzbühel stands a special house which was first mentioned by name in the 16th century. Only the southwest tower dates from the time of the town's founding around 1271. The former granary is still connected to the town wall and is the home of the Museum Kitzbühel, where among other things the collection of Alfons Walde is put in the spotlight. In 2020, the Museum Kitzbühel was expanded by the adjacent building.
All information can be found at www.kitzbuehel.com and www.museum-kitzbuehel.at