Innsbruck sets new guest mobility standards by including all public transport
Last updated on 19.12.2019
Beginning 1st May 2020, visitors staying in Innsbruck for two or more nights will enjoy free public transport throughout the Innsbruck region with the new Welcome Card. With this new visitors pass, Innsbruck Tourismus once again sets new standards and makes all forms of public transportation attractive and easy to use for visitors. Once the Welcome Card is launched, Innsbruck will be the only Austrian capital city in which all forms of public transport are included in its visitors pass.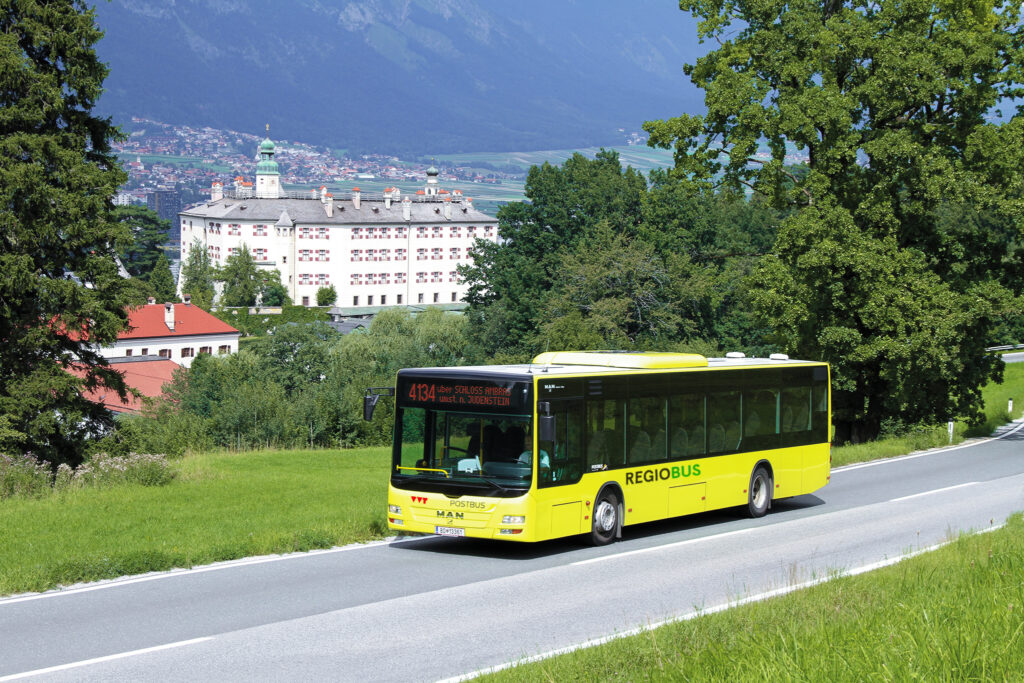 Enhanced mobility is the name of the game. We want visitors to Innsbruck to get on the bus or train and get exploring. Our new Welcome Card is the key to achieving this goal. Guests staying in Innsbruck for at least two nights receive the pass automatically as part of their accommodation for free. It is valid for buses and trains operating between all villages and towns in the Innsbruck region and, as of 1st May 2020, for public transport in Innsbruck city as well.
The earlier version of the Welcome Card also included terrific benefits for visitors of Innsbruck. Card holders enjoyed discounts on entry fees to local swimming pools and bathing ponds, as well as on participation in our guided hiking programmes. Travel on VVT (Verkehrsbund Tirol) buses connecting the surrounding villages to Innsbruck were also included. Starting in May 2020, the coverage area of the Welcome Card will expand to also include public transport in the city centre, i.e. all routes operated by the IVB (Innsbrucker Verkehrsbetriebe).
By including publication transportation in the city, the Welcome Card increases our guests' mobility, allowing them to experience the full abundance of activities and attractions offered in the region: "With the 2020 Welcome Card we take another step towards establishing the Innsbruck region as an innovative and green holiday destination. Launching in May 2020, the new visitors pass will include public transportation throughout Innsbruck and provide a whole new visitor experience. Visitors will now have the freedom to travel as much as they want in and around Innsbruck and will be able to access the full range of activities and sights across the region. Consequently, they will want to see more of our region and extend their stay – this corresponds with our goals for the future", explains Karin Seiler-Lall, head of Innsbruck Tourismus, as she proudly describes this new initiative unique to Innsbruck.
Seiler-Lall further explains: "Travel for our guests is not entirely free. Innsbruck Tourismus pays the VVT and IVB for their transport services. The funds to support this is generated by the tourists themselves who choose to spend their holiday in Innsbruck."
Guests value easy access: "A vast range of services included in their holiday gives our guests great value for their money. But it is equally important for them to be able to access these services in an uncomplicated way. When public transportation is included, they no longer need to buy tickets or bother with exchanging vouchers. The Welcome Card, which is given to tourists directly upon arrival at their accommodation, ensures they can go exploring right away", Karl Gostner, Innsbruck Tourismus chairman, adds.
"Guests from around the globe love Innsbruck for its alpine-urban environment. By making this extraordinary symbiosis of city and mountains even more accessible to our visitors with free access to public transport, we make Innsbruck stand out as a pioneer in sustainable mobility once again", emphasizes Mayor Georg Willi.
IVB Head Martin Baltes agrees that the new Welcome Card will be beneficial: "In addition to local residents, tourists are a prime target group. Visitors use public transport at different times than residents, who rely on our services to travel to work or school. Unlimited access to our transport services during off-peak hours benefits us all."
"We cannot improve the transport situation in the Tyrol solely by relying on bans and restrictions. Only by providing alternatives will we be able to make using public transport more attractive and efficient also for our visitors. So far, we have negotiated and realised opportunities throughout numerous tourist resorts to integrate public transport for our guests in various tickets. The launch of the new Welcome Card by Innsbruck Tourismus, one of the largest Tyrolean tourism associations, represents a milestone in sustainable tourism development", says Deputy Governor and Provincial Minister for Transport, Ingrid Felipe. She is convinced that "not only does this card create added value for our guests, but it also relieves traffic in our city."
Nicol Saxer, sales manager at VVT, adds: "The local tourism industry is an important partner. We would not be able to provide the current amount of services in such an efficient way and at such attractive conditions without closely cooperating with local tourism partners. This cooperation not only benefits our guests, but also local users of public transport. The new Welcome Card and the many benefits offered to the visitors of Innsbruck can be seen as a new milestone in our own strategy to making public transport in the entire Tyrol region more accessible for our guests."
Welcome Card, Welcome Card Plus and Welcome Card Unlimited
The Welcome Card is available for free to all visitors staying in the Innsbruck region for two or more nights and can be obtained from all participating partner accommodations. In addition to providing many benefits such as discounts on the entry to local swimming pools or bathing ponds, the Welcome Card also includes free public transport throughout the region. The Welcome Card is valid for travel with the Austrian Federal Railways and all VVT buses and, as of 1st May 2020, will also include free access to all IVB routes in the city centre. If booking a stay of three or more nights, visitors receive the Welcome Card Plus. This also provides free access to select mountain lifts and gondolas. The Welcome Card Unlimited is available for purchase as an upgrade to the Welcome Card Plus and includes several top guest experiences located outside of Innsbruck. Welcome Card Unlimited holders are granted free access for example to the James Bond 007 ELEMENTS experience in Sölden, the Swarovski Kristallwelten in Wattens and the Stubai Glacier.
More information about the Welcome Cards is provided at: www.innsbruck.info