Watery PillerseeTal: 1 region – 3 bathing lakes and plenty of mountain experiences
Last updated on 27.04.2022
The PillerseeTal is water rich in every sense of the word. The PillerseeTal is truly an area rich in water. The swimming lake in Waidring, the refreshing Pillersee in St. Ulrich am Pillersee and the Lauchsee in Fieberbrunn invite you to splash around and take a dip. And on top of that, there are plenty of mountain experiences that are worth discovering.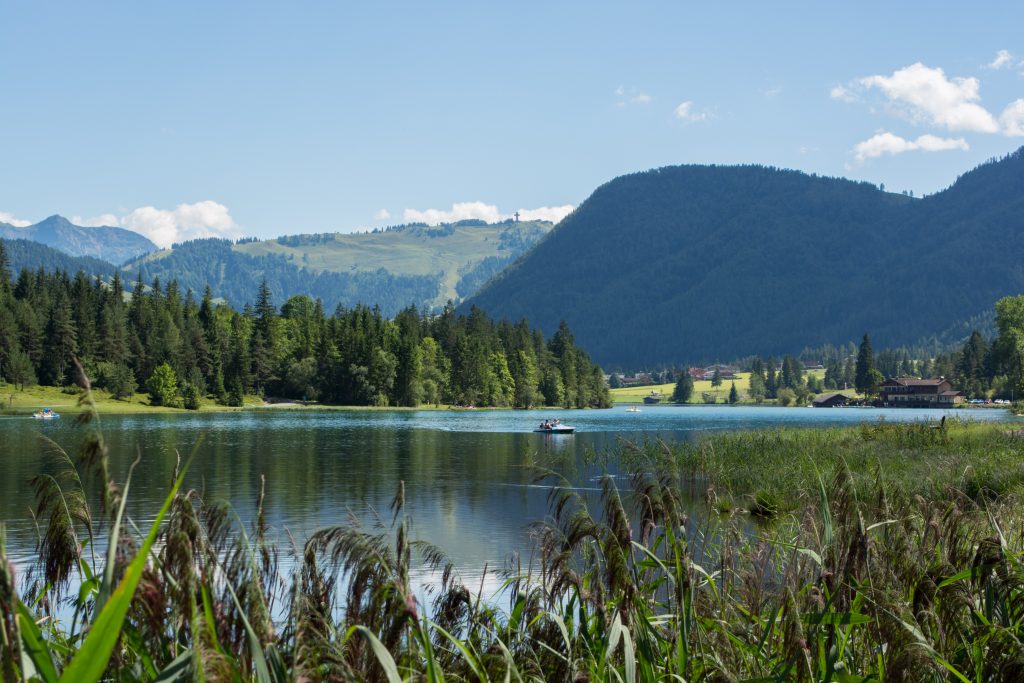 Picture-book mountains and three bathing lakes are hidden in the easternmost part of the Kitzbühel Alps..
In the middle of the gentle grassy mountains of the Kitzbühel Alps, the Tyrolean PillerseeTal makes you want to go on holiday. The emerald-green Pillersee lake in the heart of the valley. The fantastic panoramic mountains all around. The PillerseeTal offers a variety of surprising lake and mountain experiences.
Breathe deeply, cool down and come to yourself
If you want to breathe deeply, cool down and find yourself in seclusion, this is the place for you. The PillerseeTal is still considered a real insider tip among bathing enthusiasts and active holidaymakers who want to feel the invigorating power of crystal-clear mountain water after an extensive hiking, biking or climbing tour.
Pillersee, Lauchsee, swimming lake in Waidring
Three bathing lakes with drinking water quality invite you to take a jump into the cool water. Beautiful, wide shore areas – each one offers its own private beach.
The Waidring bathing lake already has its purpose in its name. The Lauchsee in Fieberbrunn, with a depth of only four metres, also warms up after just a few sunny days. While swimmers start the season early here, "wellness" guests appreciate the healing and pain-relieving effect of the moor water. The Pillersee itself, after which the valley is named, rarely has more than 20 degrees even at the height of summer – and thus promises the best cooling off you could wish for after a hot summer day. In addition, there is the picturesquely situated Wildseelodersee at 1,854 m, smaller lakes such as the Wiesensee and crystal-clear mountain streams. Just pack your picnic basket and enjoy the day with your family.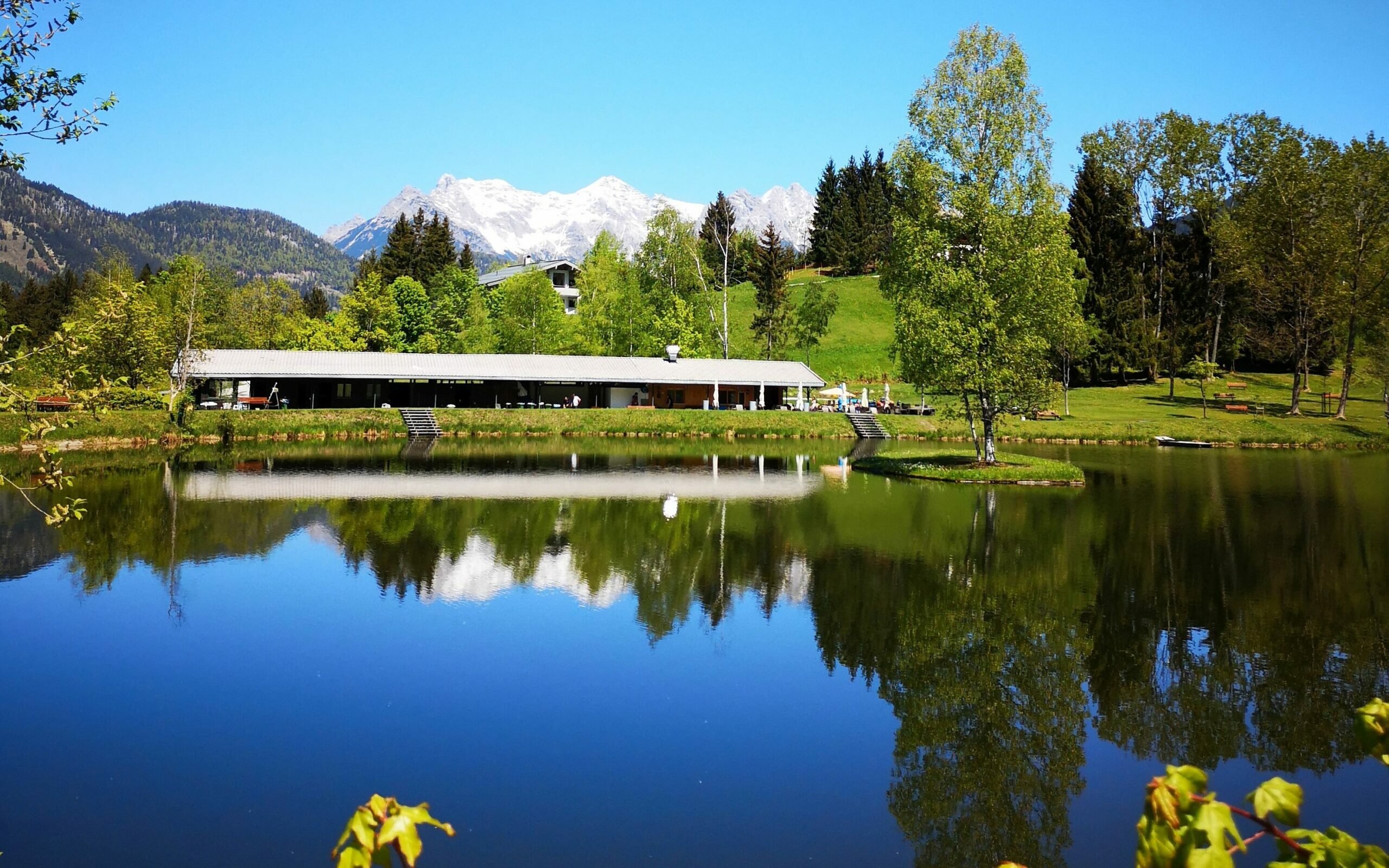 You don't need "sea". Because the PillerseeTal, as a traditional yet varied holiday region, constantly offers new attractions that are worth discovering.
The mountain experiences in PillerseeTal
The three summer mountain railways in the PillerseeTal make the first metres of ascent a relaxing experience. The modern and certified summer mountain railways in Fieberbrunn, St. Ulrich am Pillersee/St. Jakob in Haus and Waidring take you comfortably and safely into the mountain world of the PillerseeTal. Hikers are not the only ones who get their enjoyment out of the 400 km of hiking trails. Exciting adventure worlds are waiting to be discovered for families and numerous trails and tours are available for mountain bikers. The sun terraces at the mountain huts offer fantastic views and culinary delights.
Summer start of the mountain railways in the PillerseeTal:
Mountain Railways Fieberbrunn – summer start on 26th of May 2022
Mountain Railway Steinplatte – summer start on 26th of May 2022
Buchensteinwand – Bergbahn Pillersee – planned summer start on 14th of May 2022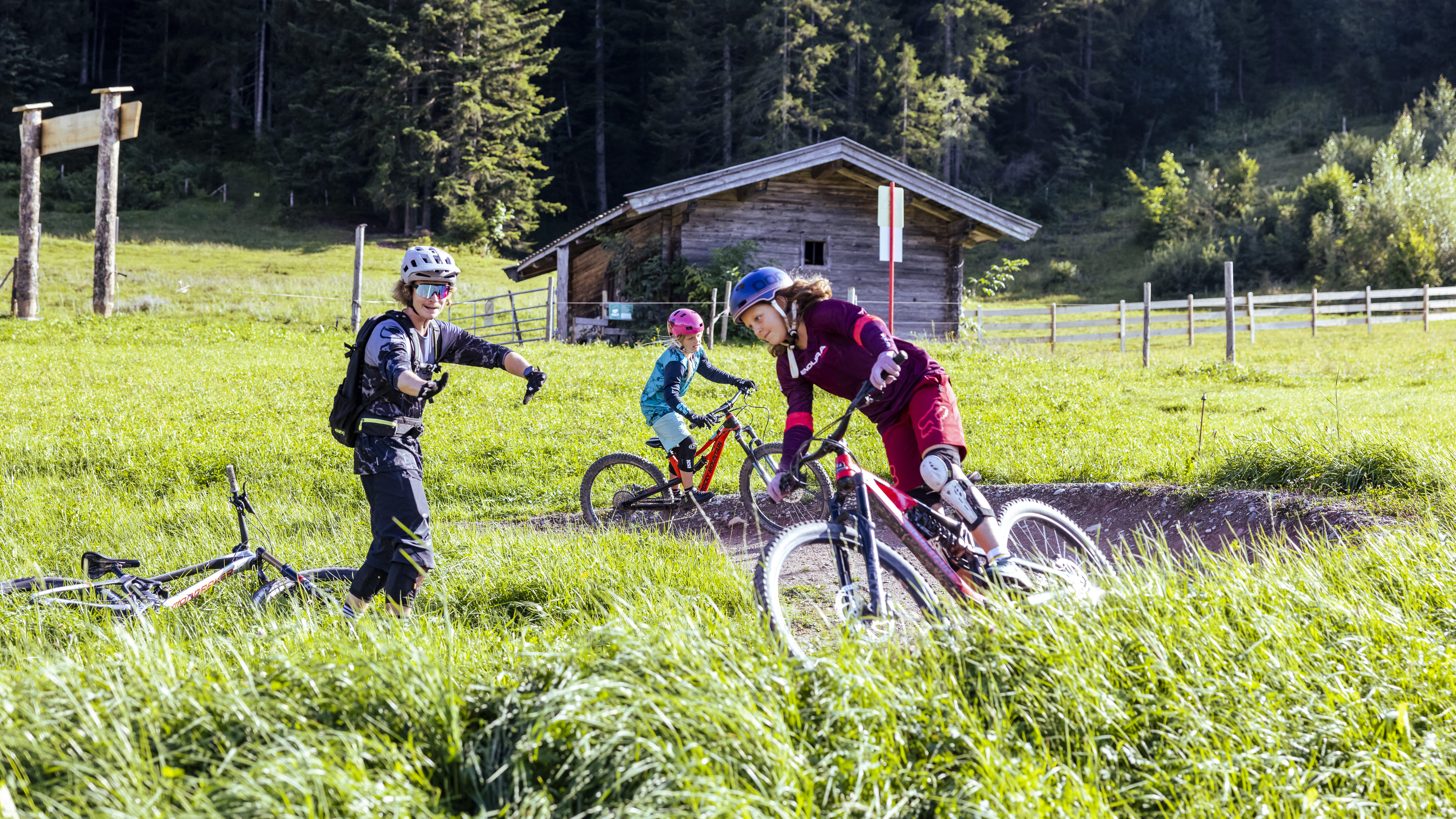 Event tips for May and June
26th of May 2022: Season Opening – Bike Area Streuböden in Fieberbrunn
11th and 12th of June 2022: ROCKdays andt ROCKwarrior climbing festival Kletterfestival at the PillerseeTal
18th/19th of June 2022: "Stoabergmarsch": 24 or 12 hours hiking tour between Tyrol and Salzburg