Winter News 2021-22 from Seefeld
Last updated on 30.09.2021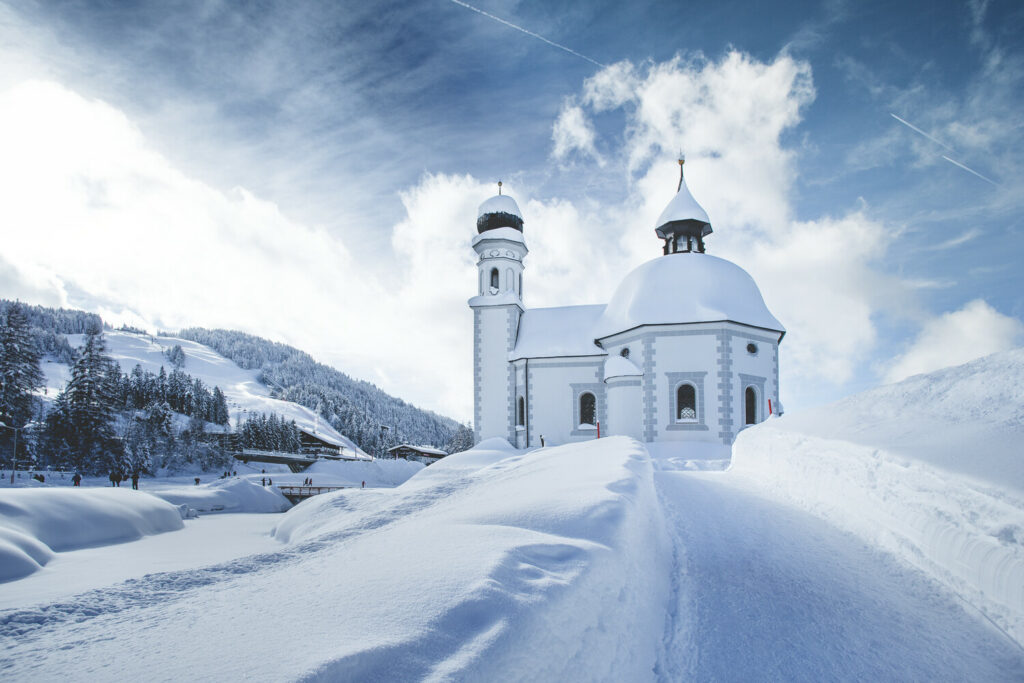 NEW AND IMPROVED HOTELS
Hotel Kristall Leutasch Heart-warming Moments
The Hotel Kristall**** enjoys a fabulous alpine setting in the picturesque region of Leutasch. Guests will feel right at home amid the beautiful natural surroundings and with the heartfelt hospitality that they receive in the hotel. The staff are on hand to make sure that no wish remains unfulfilled.
The hotel is currently being refurbished and from December 2021, guests will find the following: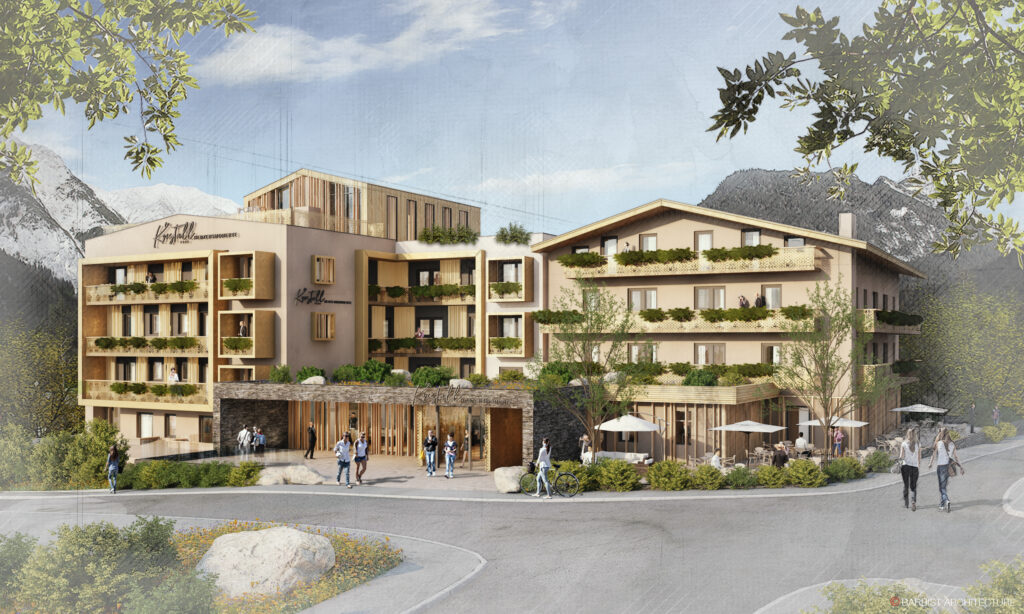 increased bed capacity from 82 to 126
new categorisation: from 4* to 4* Superior
new and extended hotel lobby & hotel bar
newly designed restaurants with buffet and a new winter garden
newly designed SPA area with indoor pool, steam bath, Finnish sauna and bio-herbal-sauna
cosy, quiet area for relaxing
an additional floor with rooms and suites
our highlights: new SKY – SPA with heated outdoor pool (34 degrees), two panorama saunas, sun-bathing area – in-& outdoor – AND all-round views of the fantastic mountain scenery
Contact:
Hotel Kristall
Weidach 300m
A-6105 Leutasch – Tirol
Tel.: +43 5214 6319 Internet: www.hotel-kristall.at E-mail: office@hotel-kristall.at
GASTRONOMY
Weißes Rössl in Reith by Seefeld
Internationally inspired dishes, yet still with an eye on local traditional fare. Enjoy fine dining and 'casual cuisine' in the Weißes Rössl. The atmosphere is comfortable and relaxing and there is a lovely panorama terrace. Please reserve in advance.
Opening times: Mon, Thu, Fri 5 pm – 10 pm (warm food from 5.30 pm), Sat, Sun 12 noon – 2.30 pm, 5.30 pm – 10 pm.
Closed on Tuesdays and Wednesdays.
Contact:
Weißes Rössl – Sabrina & Alex
Römerstraße 35
A-6103 Reith bei Seefeld
Tel.: +43 5212 406 83
E-mail: servus@weisses-roessl.tirol

La Trattoria Seefeld
La Trattoria has been combining real Italian flair with joie de vivre since July! Join a culinary adventure through Italy from traditional plates of pasta to new interpretations of classic Italian dishes.
Opening times: 11.30 am – 2. 30 pm and 6 pm – 10 pm. Closed on Mondays.
Contact:
La Trattoria Seefeld
Bahnhofstraße 124 (beside the Casino Seefeld)
Tel.: +43 5212 52820
E-mail: restaurant@marcati.at
Internet: www.latrattoria.at

HAVELI – new Indian restaurant
Gopi, the owner of the Indian Haveli restaurant in Innsbruck, has opened up in Seefeld. Typical Indian cuisine to suit the European palate. All dishes are available to take-away.
Opening times: daily from 11 am – 2.30 pm & 5.30 pm – 10 pm. Closed on Thursdays.
Contact:
Haveli
Leutascher Strasse 58
A-6100 Seefeld
Tel.: +43 664 99833344
SHOPPING
Engel Art Lifestyle Lounge
They're back! Petra and Bertram Engel offer discerning customers an ever-changing selection of carefully chosen home accessories from well-known designers, and unusual modern art pieces by both young and recognised artists. They also have items from Maison Berger Paris, a long-established specialist in room fragrances.
Contact:
Petra und Bertram Engel
Dorfplatz 25
6100 Seefeld in Tirol
Tel.: +43 5212 40793
E-Mail: ppengel@me.com
Internet: www.engelartlifestylelounge.com
MISC.
Anja's Bread Baking Courses – "around the kitchen stove"
"The Basics" bread baking course
Thursdays at 2 pm (reservations required)
In brief: simple yeast doughs for the health-conscious beginner who wants to enjoy his or her daily slice of home-made bread.
Duration: 3 hours
Location: Lehner 200b, 6105 Leutasch
Additional baking courses can be booked individually. For information, please see the website.
Contact:
Anja Hlavka
Tel.: +43 650 2200957
E-mail: info@naturkorn.at
Internet: www.naturkorn.at