ARE YOU READY FOR YOUR NEXT STEP TO HEAVEN?
Last updated on 25.05.2022
Preparations are in progress in the PillerseeTal and in 72 days the starting signal will be given for the KAT100 – Austria's longest ultra trail. We guarantee it: An experience that every athlete will remember for a long time. Of the seven disciplines offered by the KAT100, we would like to give you information on the Endurance Trail and the Marathon Trail today.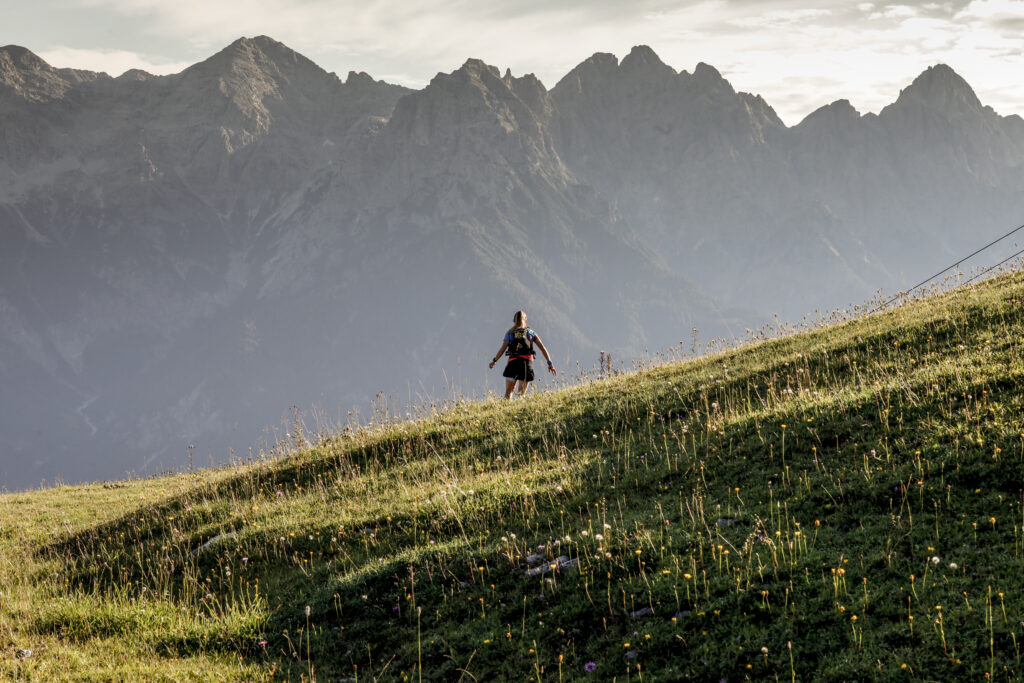 FROM FIEBERBRUNN TO KITZBÜHEL – ENDURANCE TRAIL
The Endurance Trail is the first half of the KAT100 Miles with start in Fieberbrunn and finish in Kitzbühel. A total of 91.5 kilometres and 5,100+ metres in altitude have to be mastered on this route. As on the other routes, scenic highlights of the Kitzbühel Alps await the participants. The participants will start together with the KAT100 Miles runners on 4 August at 6 p.m. and conquer peaks such as the Wildseeloder, the Buchensteinwand or the Kitzbüheler Horn. There are a total of seven refreshment points along the route for participants of the Endurance Trail. The winning time for the men in 2021 was 10 hours 25 minutes and for the women 15 hours 39 minutes.
ON THE WAY ON A NEW MARATHON TRAIL
On Saturday, 6 August at 7 a.m. the Marathon Trail participants start in Fieberbrunn. The 48.2 km long route has been adapted and made even more attractive for the Marathon Trail runners. There are a total of 3,220 metres of altitude difference to conquer with 100% trail portion and adventure guarantee. Of course, the local mountain of Fieberbrunn, the Wildseeloder, is a must. This is the first challenge for the starters. Once at the top, the view of the mountain lake and Wildseeloderhaus in the background makes many a trail runner take a short photo break! Once back in the valley, the trail continues via the Pletzergraben towards the Fieberbrunner Höhenweg and back to the Wildseeloder before the starters reach the finish in the village centre of Fieberbrunn.
ATTENTION!
In 2022 we would like to thank our partner HOKA ONE ONE® for their support. We will raffle off a HOKA ONE ONE® shoe among all registrations for the KAT100 2022. This year, the HOKA team will be on site at KAT100 to give you the best advice on HOKA ONE ONE® trail running shoes. Runners and visitors can also look forward to a surprise prize draw.
Register now for your NEXT STEP TO HEAVEN in the PillerseeTal. The next entry fee jump will take place on 30.6.2022. You can still benefit from reduced entry fees until then!
All info on the KAT100 Miles at www.kat100.at
Safe the date: KAT100 Miles 4th till 6th of August 2022 in PillerseeTal