Discover the sporting activities that the Innsbruck region has to offer – join in or cheer along!
Last updated on 02.05.2022
Adventurous, challenging, extraordinary: these events invite visitors to get to know the sporting side of the Innsbruck region. You can demonstrate team spirit or beat your own personal best against a spectacular mountain backdrop. But not everyone has to be active: you too can be there live in the spectator stands whenever top sporting performances are celebrated. Whether you are participating or cheering others along – the main thing is to be there!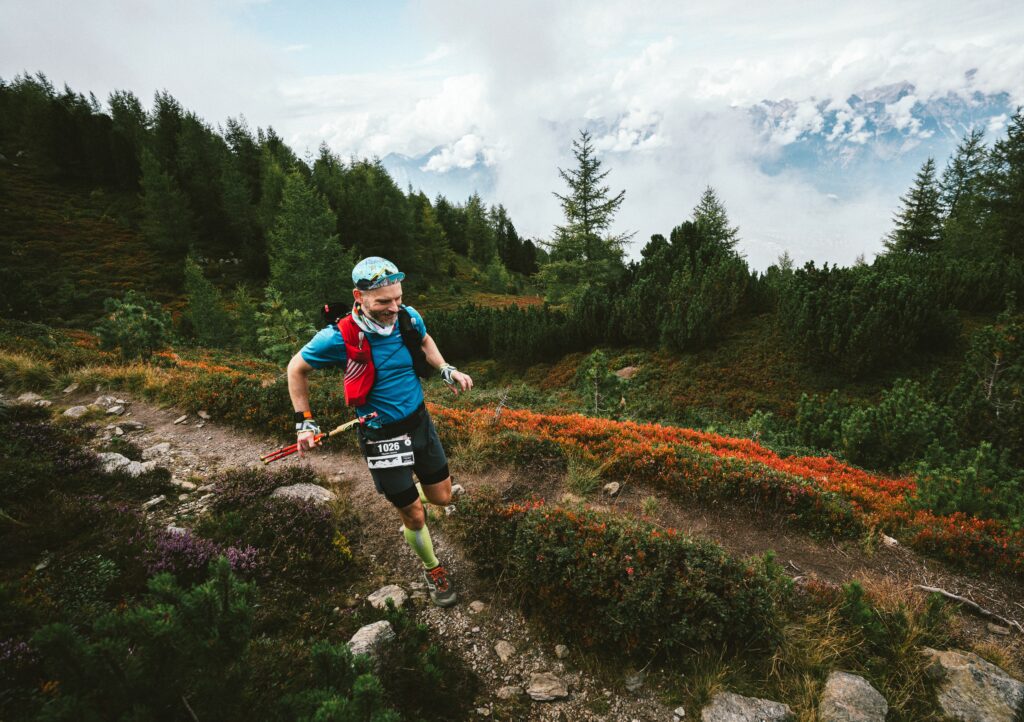 adidas Terrex Innsbruck Alpine Trailrun Festival
5–7 May 2022 | Innsbruck

With distances of between seven and 103 kilometres, the motto of the adidas Terrex Innsbruck Alpine Trailrun Festival is once again "around and across Innsbruck". Through the city, along farm tracks and hiking trails, the routes offer both sporting attractions and magnificent experiences of nature. The festival, a special highlight of the European trail running season, offers both experienced and new runners a wide-ranging programme: this seventh edition of the adidas Terrex Innsbruck Alpine Trailrun Festival also features a new route of some 35 kilometres with a total climb of 1,800 metres: the K35, a "Discovery Race", will be technical, steep and demanding. The routes and multi-day supporting programme in the Innsbruck region are packed with fun, sporting spirit and unique alpine-urban adventures for runners and spectators alike. Online registration for all distances is open until the week before the event – starting places are limited, so book early!

For more information see: www.innsbruckalpine.at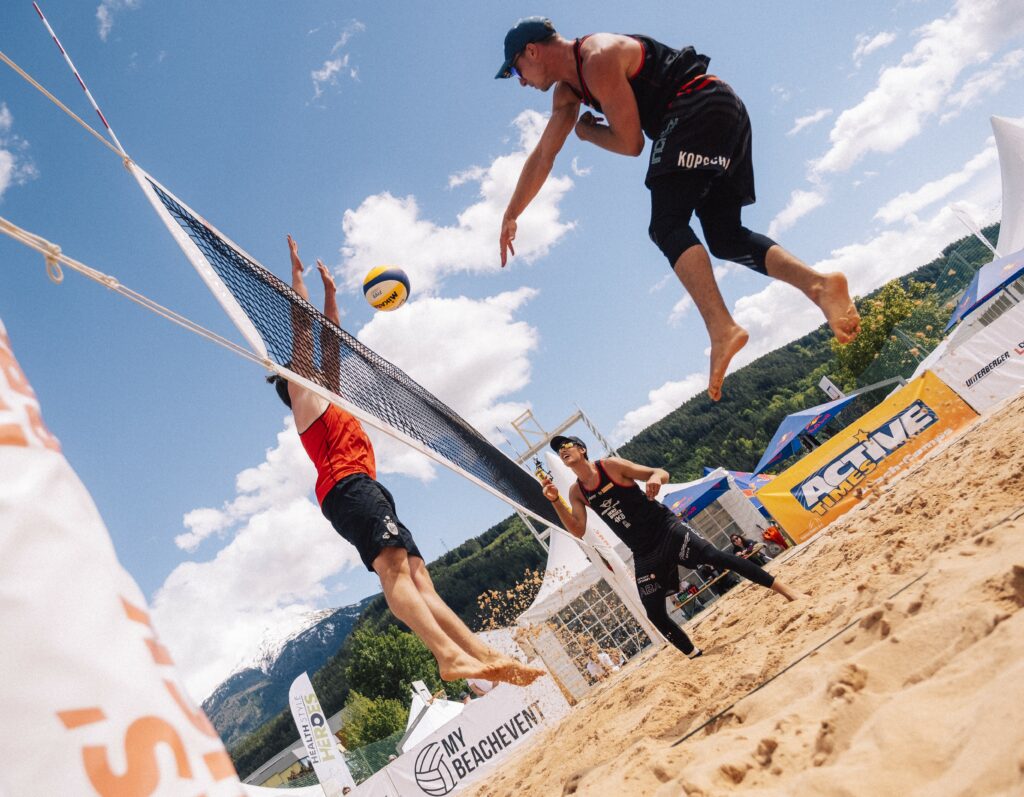 Innsbruck BeachEvent
3–5 June 2022 | Innsbruck/Marktplatz

A centre court in the middle of the city, exciting matches and a fantastic beach party atmosphere – this year's Innsbruck BeachEvent promises pure summer sensations! From 3 to 5 June 2022, the Austrian beach volleyball elite will be competing on Innsbruck's market square against celebrated international teams. As part of the Austrian Beach Volleyball Tour PRO, one of the city's finest locations has been selected for the MEVZA tournament, meaning fans can also enjoy fantastic views of the Nordkette from the stands – high-class beach volleyball and unique backdrop guaranteed!

For more information see: www.innsbruckbeachevent.com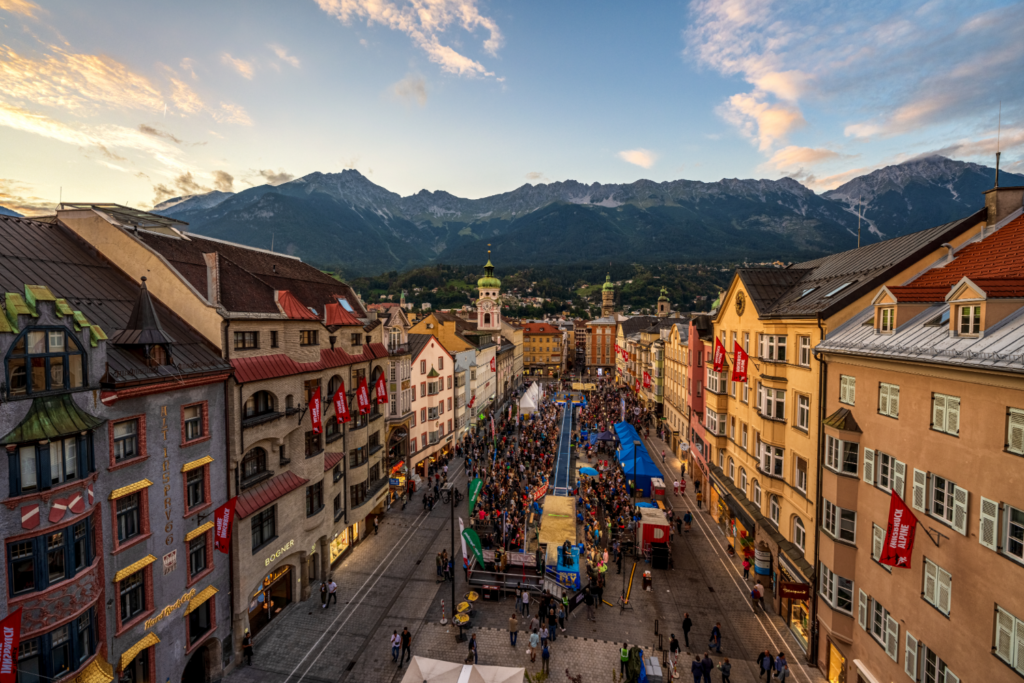 18th International Golden Roof Challenge
11 June 2022 | Innsbruck/Maria-Theresien-Strasse

Originally held in front of the backdrop of the medieval Golden Roof – the landmark that is the event's namesake – the Golden Roof Challenge is this year taking place for the third time on Maria-Theresien-Strasse. Innsbruck's magnificent boulevard is an appropriate venue for the top-class participants: world-class pole vaulters and long jumpers will be demonstrating their prowess as they once again compete against each other. Regarded as the "Home of the Golden Fly Series", the competition is the world's first athletics event to tour various cities.

For more information see: www.goldenroofchallenge.at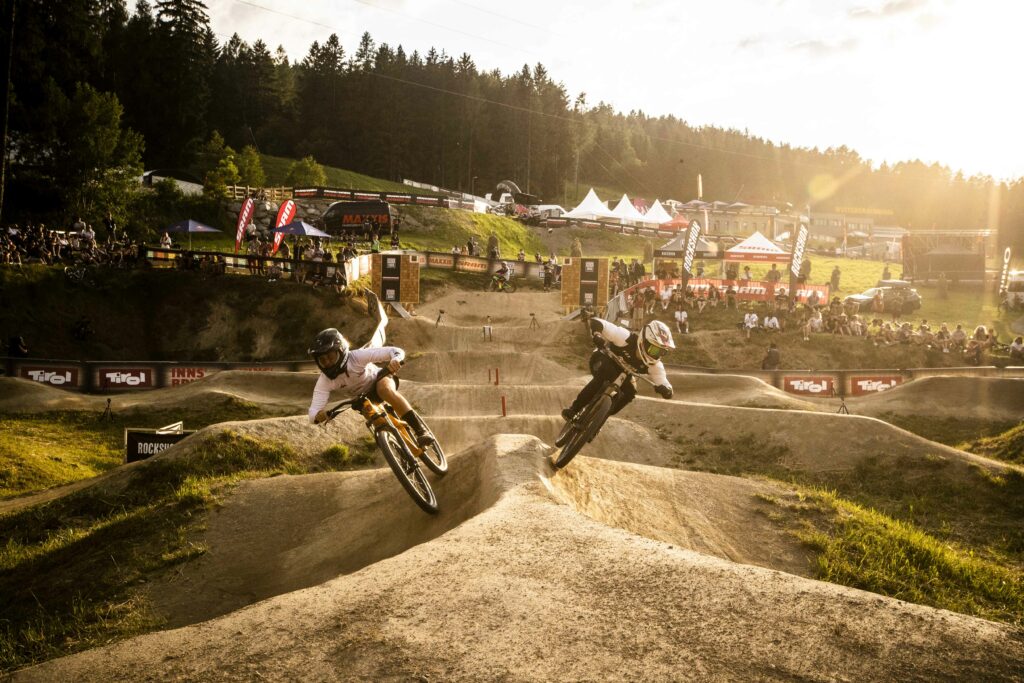 Crankworx Innsbruck
15–19 June 2022 | Bikepark Innsbruck

Get ready! The international bike elite will this year once more be doing the honours in Innsbruck, opening the Crankworx World Tour in the Bikepark Innsbruck. The sixth edition of Crankworx Innsbruck gets the biking summer off to a great start with a full programme for pros, amateurs and fans alike. Seven pro events will see bike experts contesting vital points en route to the title of "King and Queen of Crankworx". It's not just the trails that are the attraction – a wide range of activities and the expo area are an invitation to the whole bike community to join in the fun at this unique mountain bike festival.

For more information see: www.crankworx.com/festival/innsbruck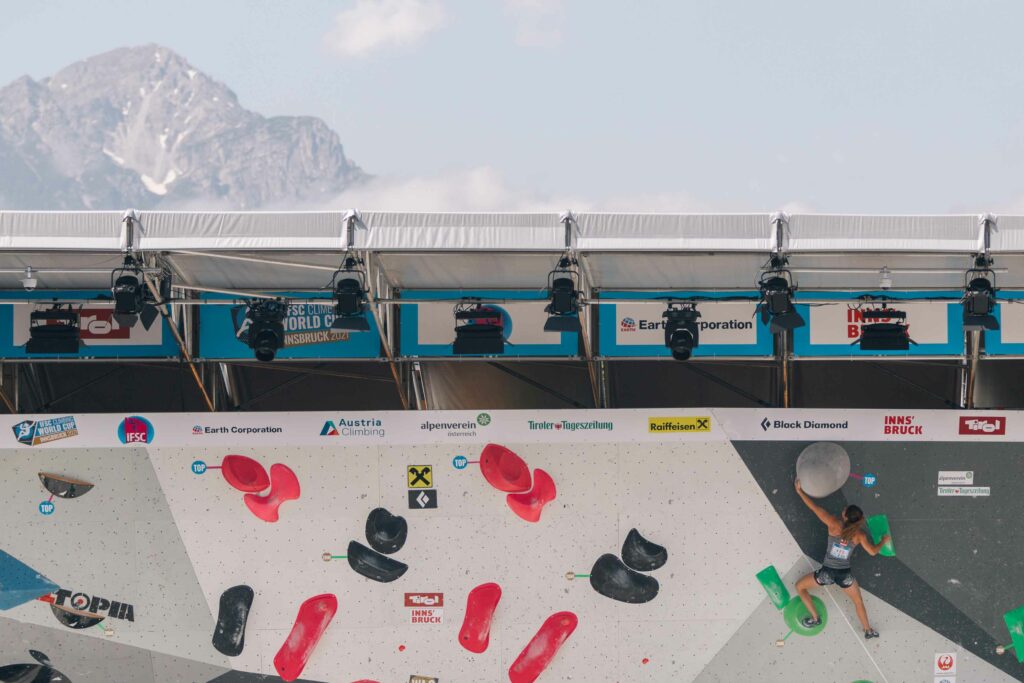 IFSC Climbing World Cup Innsbruck-Tirol and FISU World University Championship Sport Climbing
21–26 June 2022 and 13–17 June 2022 | Kletterzentrum Innsbruck

The thrilling 2018 Climbing World Championships showed (as if proof was needed) that Innsbruck is a mecca for climbers. This year too, eager visitors can once again marvel at the deft skills of the international climbing elite – not once but twice! While the IFSC Climbing World Cup Innsbruck-Tirol will see expert climbers competing in the four disciplines of lead, boulder, speed and paraclimbing, participants in the three disciplines of boulder, lead and speed will be vying for the coveted title of Student World Champion at the 2022 FISU World University Championships.

For more information see: www.climbingworldcup.com and www.wucsportclimbing2022.at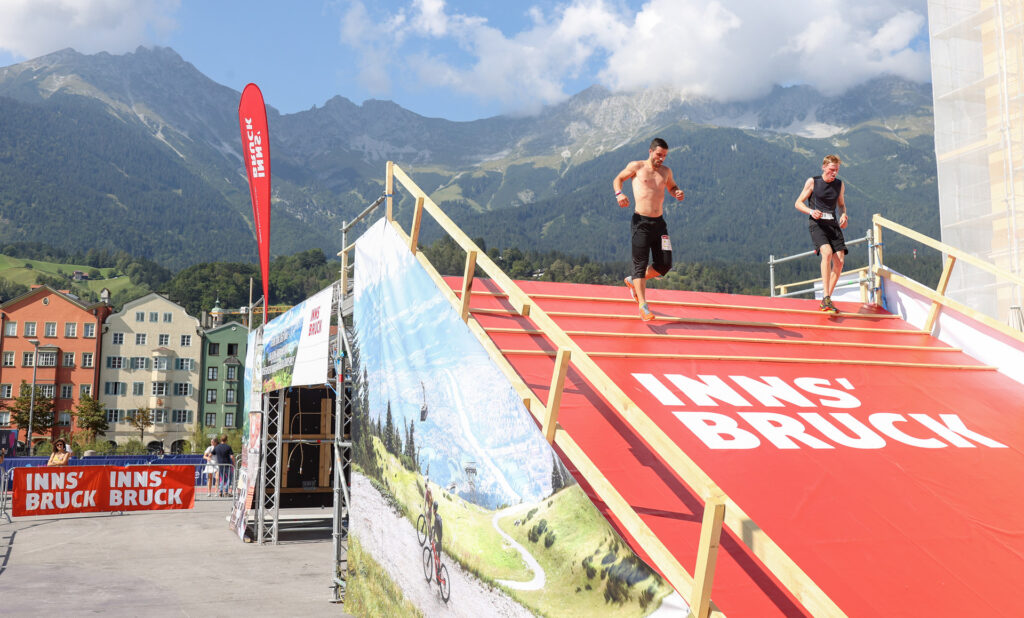 Innsbruckathlon – Beat the City
24–25 June 2022 | Innsbruck

Under the guise of the world's toughest sightseeing tour, this year's Innsbruckathlon once again will be challenging participants with 25 obstacles over a distance of ten kilometres – without stinting on the fun factor. Runners of all fitness levels, whether ambitious regular runners or enthusiastic amateurs, are welcome to tackle this adventurous obstacle course. Kids too can take part: children and young people aged between 8 and 15 years can put their sporting spirit to the test at the Junior Innsbruckathlon on 24 June 2022 over a two-kilometre course featuring ten obstacles.

For more information see: www.beatthecity.at/innsbruckathlon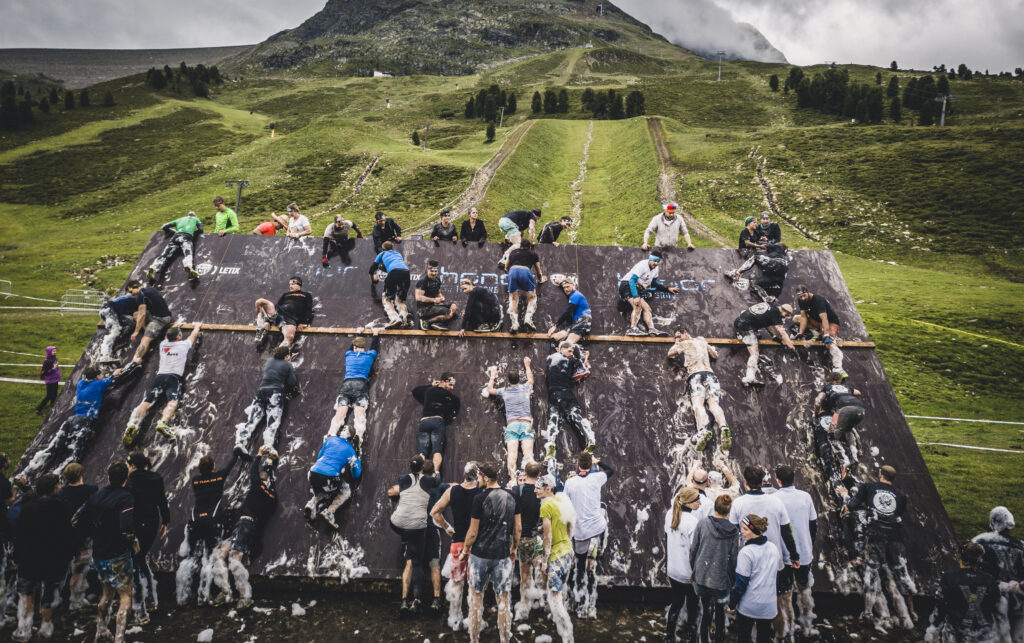 XLETIX Challenge Tirol Innsbruck
23 July 2022 | Kühtai

The motto is "One team, one goal": the event is the XLETIX Challenge Tirol Innsbruck in Kühtai, a World Cup venue. Teams can demonstrate their endurance, strength and willpower together on the world's highest obstacle course – located at an altitude of 2,020 metres. The programme features two distances for all team players possessing moderate to high fitness levels: there are up to 35 extreme, newly designed obstacles, plus 1,300 metres of ascent. Not just the sporting achievements, but also the views that are spectacular – the course takes in unspoilt natural surroundings, breathtaking mountain scenery and unbelievably beautiful lakes.

For more information see: www.xletix.com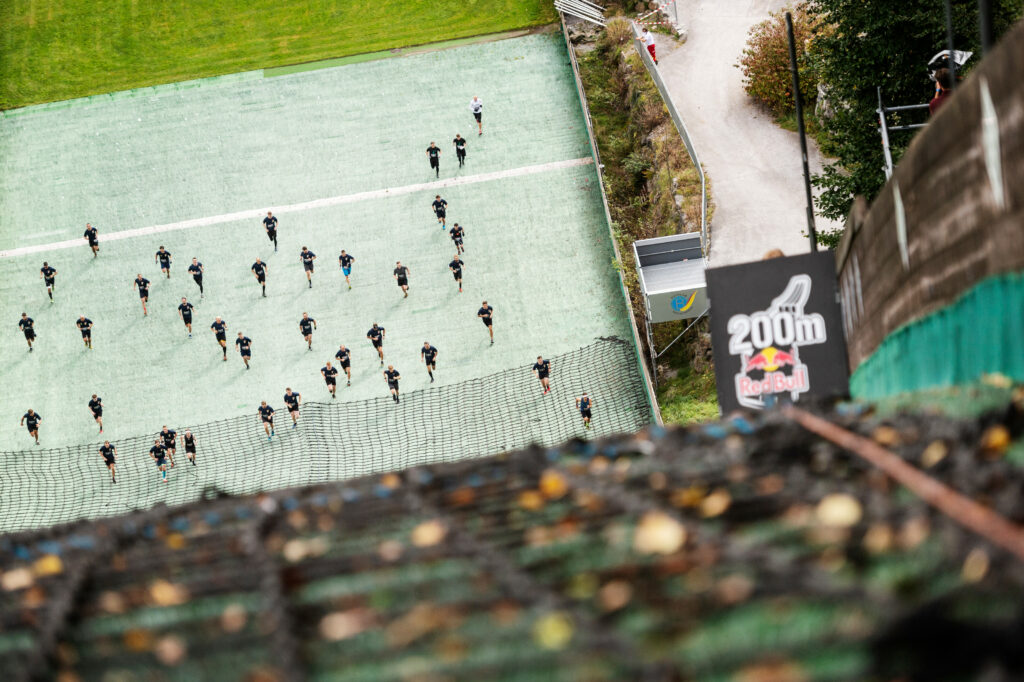 Red Bull 400
27 August 2022 | Innsbruck/Bergisel Stadium and Ski Jump

Where normally only the boldest of ski-jump specialists dare, the Red Bull 400 will see some 2,000 participants tackling the ski jump – in the opposite direction. Starting at the base of the ski jump, competitors then attempt to run to the very top. On 27 August 2022, Innsbruck's Bergisel Ski Jump will for the first time be hosting the eleventh edition of what is probably the world's toughest mountain sprint. A distance of 400 metres, a climb of around 130 metres and a brutal gradient of up to 75 percent all await any athlete aiming to produce five minutes of maximum performance. The Red Bull 400 event offers a full-distance competition for both women and men as well as a 4×100-metre relay for mixed, male and firefighter teams. The extreme demands require not just plenty of courage, but also highly trained calf muscles, fighting spirit, strength and stamina.

For more information see: www.redbull.com/400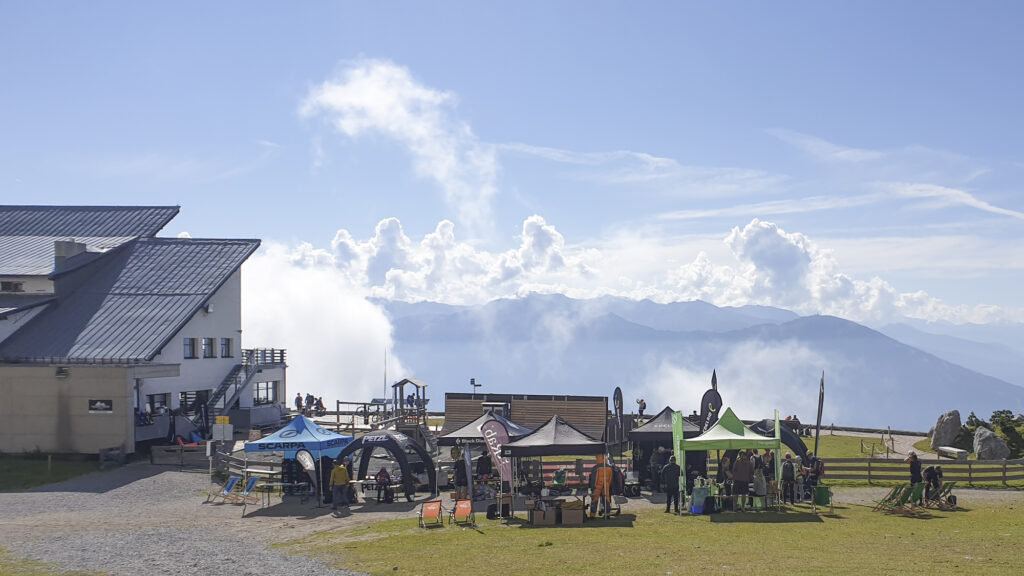 Klettersteig-Testival Innsbruck
27 August 2022 | Innsbruck/Nordkette

This Testival is a must for via ferrata lovers, from beginner to expert. Set to take place on Innsbruck's Nordkette on 27 August 2022, the Testival once again lets visitors acquire a taste for the sport, learn about and explore belaying methods and test out the latest equipment from top manufacturers. Fully qualified mountain guides, alpine medical specialists and mountain rescuers will be sharing their knowledge at various workshops. In addition to the correct use of equipment, the workshops will also cover basic climbing techniques, tackling a via ferrata with children, as well as first aid skills. All workshops, rental and test equipment are offered free of charge.

For more information see: www.xhow.info/klettersteig-testival-innsbruck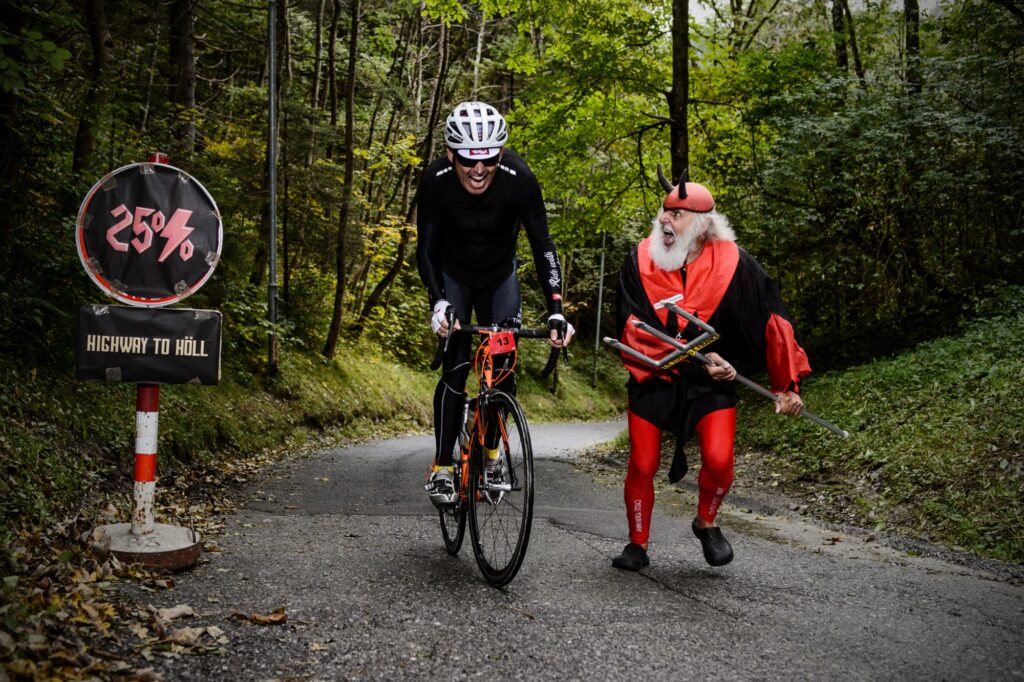 Gravel Innsbruck
18 September 2022 | Innsbruck

This year's Gravel Innsbruck motto is once again "Ride with Passion": no conventional bike race, this is instead a "multi-terrain cycling adventure" and a festival that has something of the cult about it. Gravel Innsbruck is the legacy of the legendary 2018 Innsbruck-Tyrol World Cycling Championships, inviting riders of road, gravel or mountain bikes to pursue their passion together on a series of unique routes around Innsbruck.

For more information see: www.gravelinnsbruck.com
About Innsbruck Tourismus
Innsbruck Tourismus is the official destination management organisation for the Innsbruck region, encompassing the capital of Tyrol and over 40 localities in the surrounding area, from the Inntal valley to the Mieming Plateau via Kühtai and as far as the Sellraintal valley. With almost 3.5 million overnight stays (as of 2019), the Innsbruck region is one of Austria's largest tourism institutions – a unique symbiosis of pulsating urban space and fascinating Alpine world. The vibrant city atmosphere and sightseeing highlights are just a stone's throw from your next biking or hiking tour, your next ski adventure or winter walk. The Welcome Card, free for visitors, is the key to the region's boundless opportunities: public transport, usable at no cost, means that the area's numerous highlights can be enjoyed both sustainably and comfortably. Visitor enjoyment is the focus of the thoughts and actions of each of the organisation's 90 or so staff: they pass on their passion and enthusiasm for this alpine-urban space to guests, ensuring unforgettable holiday experiences for all in harmony with both people and nature. With a total of twelve tourist information offices, Innsbruck Tourismus can stay close to visitors, be right in the action and keep a finger on the pulse of events – a true hub for the authentic stories and personal impressions of local characters that can be found on the popular blog and social media channels at #myinnsbruck.
Further links
Blog: www.innsbruck.info/blog
Facebook: www.facebook.com/Innsbruck
Instagram: www.instagram.com/innsbrucktourism
Twitter: twitter.com/InnsbruckTVB
YouTube: https://www.youtube.com/user/InnsbruckTVB
Pinterest: www.pinterest.at/innsbrucktvb/_created