Get close to Elton John's Rocket Man Jacket in a spellbinding new exhibition at Swarovski Kristallwelten
Last updated on 06.12.2021
Swarovski is proud to announce the opening of a new Chamber of Wonder, called Art of Performance, at the brand's Kristallwelten experiential destination in Wattens, Austria. An immersive presentation of Swarovski's rich history in the world of entertainment, iconic outfits from the screen and the stage will be exhibited against a dazzling backdrop celebrating the brilliance of Swarovski Crystals.
Michele Molon, a. i. CEO of Swarovski, details, "Swarovski has inspired the passion and curiosity of fashion designers and creators for more than a century. The entertainment industry and Swarovski are inextricably linked through their mission to inspire people to imagine and create whole new worlds, to enable makers and dreamers to create their own narratives."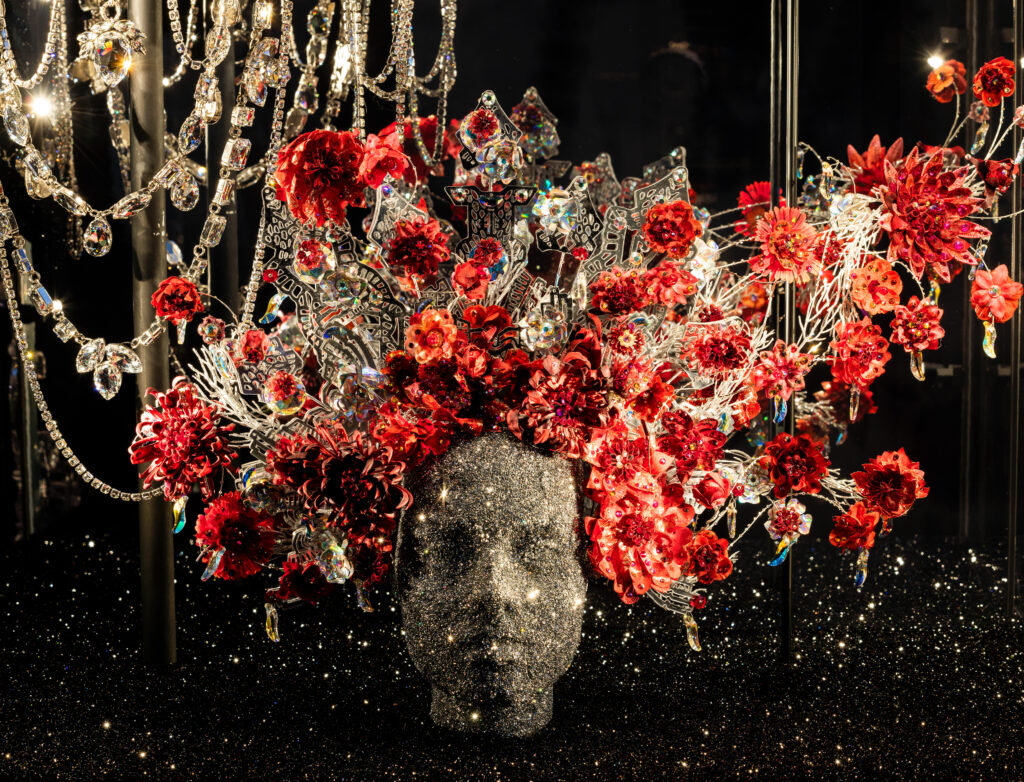 A rich history
Swarovski's mesmerizing crystals have been selected for the most iconic moments of cultural importance in the 20th and 21st centuries, helping bring characters to life, making headlines at historic performances and empowering artists to express their individuality.
From costume design and red-carpet creations to global sporting events, Swarovski has inspired generations through its collaborations with world-renowned designers and artists. In this landmark exhibition, curated by famed wardrobe designer Michael Schmidt and dreamt up by award-winning set designer Derek McLane, a timeline of illustrious history is explored.
Schmidt found himself spoilt for choice when he started to select the pieces that would go into the exhibition, saying "As a creative, utilizing Swarovski Crystal gives you infinite opportunities to express yourself. When you think about all the impactful moments throughout cultural history that Swarovski has been a part of, it's truly incredible. From Dorothy's ruby slippers and Michael Jackson's glove to Simone Biles' attire when winning all her gold medals, these moments are all covered in Swarovski Crystal."
Original outfits worn by Elton John, Cher, and Dita von Teese will stand alongside recreations of Marlene Dietrich's 1932 Blonde Venus outfit, which marks the first time Swarovski appeared on the big screen, Marilyn Monroe's "Birthday Dress" that wowed not only John F. Kennedy but the world at the president's legendary birthday dinner, and Katy Perry's Moschino Chandelier gown she wore to the 2019 Met Ball. Elsewhere, Björk's Foraeva dress and pieces by Lady Gaga and Beyoncé make up just some of the notable items on display.
"Michael Schmidt's selection for this exhibition spans decades and defies genres. He tells the story of significant, emotional, and joyful moments of human connection through costume design – moments that are ingrained in our collective memory. The glamorous set design by the one and only Derek McLane transports you into a Hollywood party where you celebrate with the stars," romances Swarovski's Cultural Director Carla Rumler.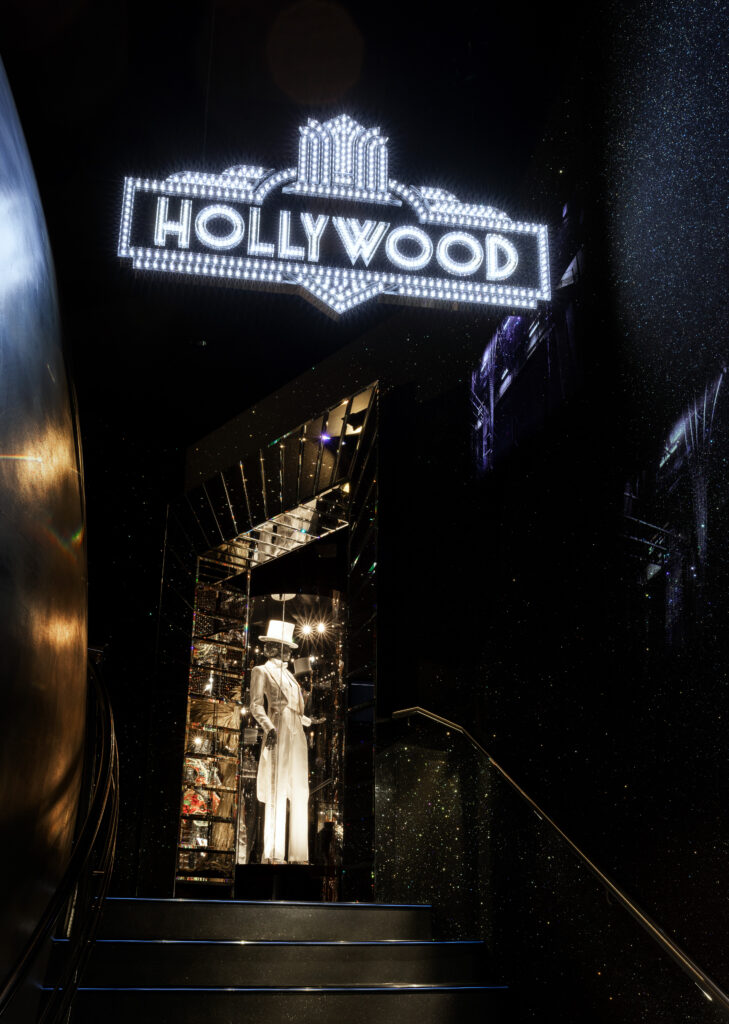 Igniting imagination
Opening the doors to the Art of Performance exhibition offers an unprecedented insight into how and why Swarovski Crystals have been chosen for the world's most memorable ensembles. Here, visitors will have the chance to intimately study their construction while being transported back to significant cultural moments.
"Swarovski crystals have a magical way of transforming stage lights into a mesmerizing and brilliant atmosphere. Swarovski Kristallwelten's Crystal Dome inspired one of my set designs for the Oscars. Now I am thrilled to design a stage for this new Chamber of Wonder that brings Hollywood into the Austrian alps." adds Derek McLane.
This new Chamber of Wonder removes any boundaries between the worlds of music, film, theater, and sport. Instead, they come together, joined through one celebratory lens: the wondrous allure of Swarovski.
Stefan Isser, Managing Director Swarovski Kristallwelten adds, "Swarovski Kristallwelten are the cultural epicenter, where an international audience experiences the limitless variety of crystal through the artists' lenses. The Art of Performance is highly accessible for everyone with an interest in pop culture – an invitation to relive moments of collective joy."
Swarovski Kristallwelten is located 20 minutes from Innsbruck, Austria. Open daily from 9 am to 7 pm, Swarovski Kristallwelten offers, in addition to the new Chamber of Wonder "The Art of Performance", a wide range of mesmerizing cultural, culinary, and family experiences. Please find all details on swarovski.com/kristallwelten.
Further information:
Alexandra Mühlbacher BA
Content & Media Professional
T +43 5224 500-3331
press.kristallwelten@swarovski.com
kristallwelten.com/presse