Parking in Kaiserwinkl now very simple
Last updated on 27.05.2021
Siemens Mobility has modernized a total of 11 new parking ticket machines in the Kaiserwinkl region in the communities of Kössen, Walchsee, Rettenschöss. As a special innovation – and for the first time in Austria – the machines were equipped with QR code readers so that they can read the Kaiserwinkl Card of the users.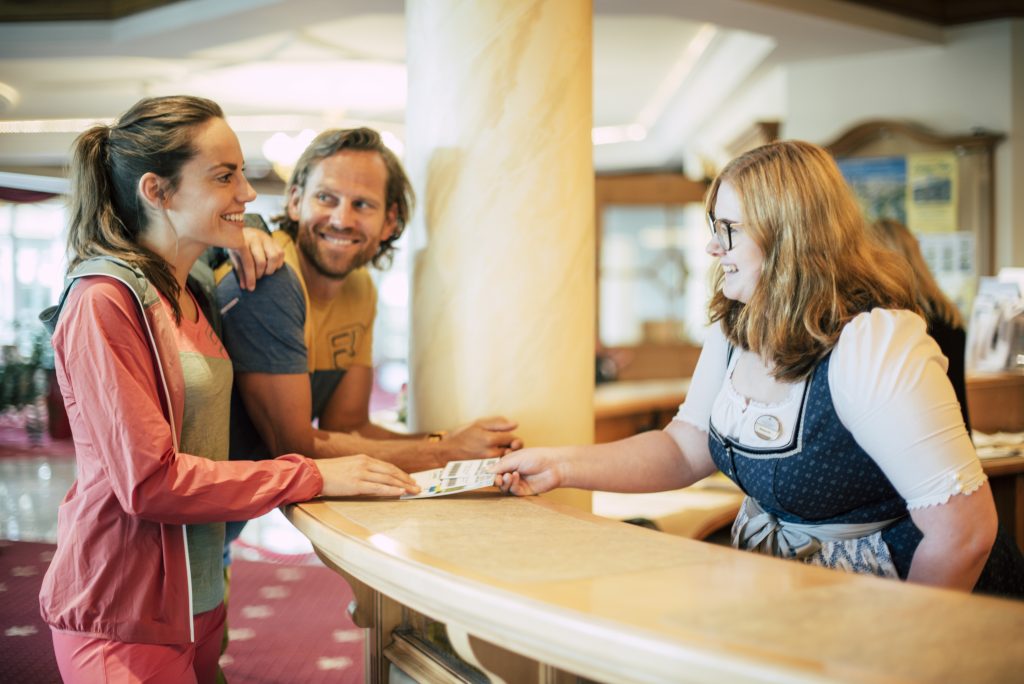 The reason for the renewal and the exchange of the devices is the introduction of the mobile guest card which can now be transmitted to the guests by means of a link already before the start of the journey. The advantages of the mobile Kaiserwinkl Card, which works purely digitally via QR code on the cell phone, are obvious: less waste is produced, the free bus can already be used on arrival and it can no longer be forgotten because it is automatically on the smartphone.
Guests who spend the night in one of the tourist region's accommodation establishments receive the Kaiserwinkl Card free of charge for every overnight stay. An automatically generated QR code is applied to this card. If a guest holds his or her personal card with the QR code (2D barcode) up to the machine, he or she buys a free one-day parking ticket. This service can be used once a day, and the parking ticket is valid throughout the region. The behind-the-scenes billing is done on a software platform from Feratel, which also manages these guest cards and related services. Those who do not have a card can also pay contactlessly and conveniently with coins or via NFC with a cell phone or credit and debit card.
The more modern machines are also expected to reduce the amount of cash manipulation required, as many motorists will switch to convenient cashless payment. The parking ticket machines are equipped with future-proof, energy-saving LTE cellular modems. In this way, they are constantly connected online to a management center, so that one has an overview of the current revenue at all times.
In this way, the tourism region can offer its guests a very concrete, extremely useful service. At the same time, the solution is solved very economically due to the direct connection of the Kaiserwinkl Card with the guest and the software connection to the card management.